Andy Baraghani - Bon Appetit Test Kitchen - Watercolor Illustration Print
Heather Buchanan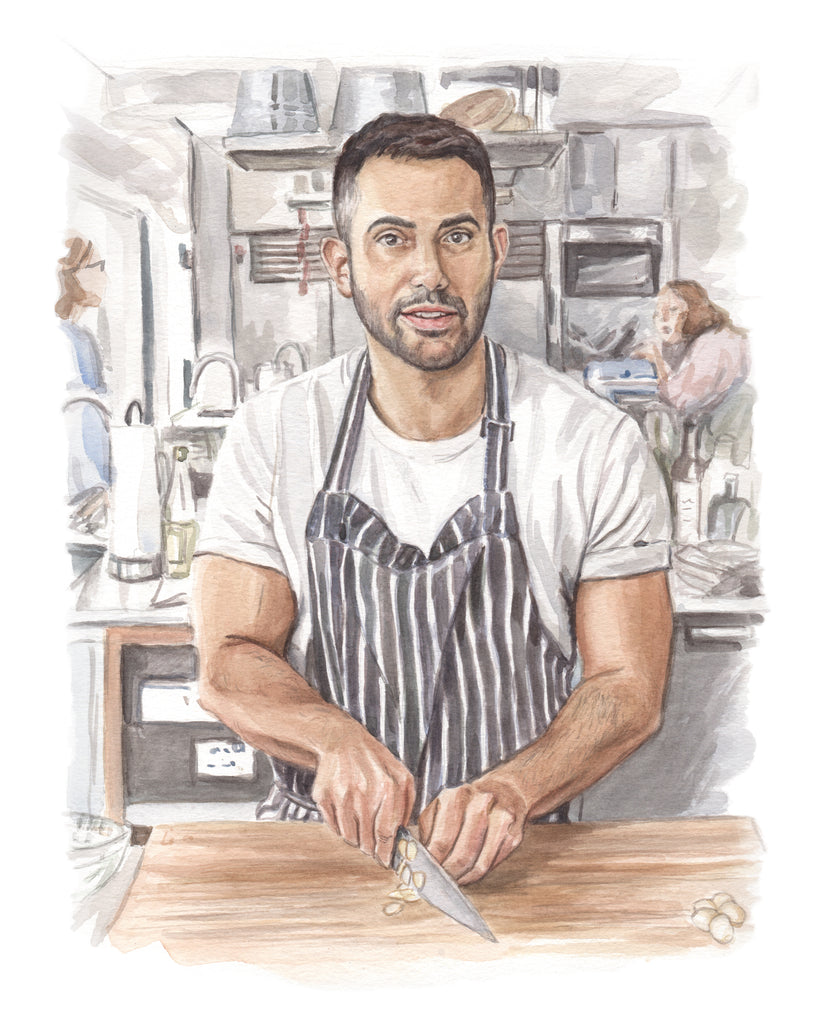 Here's Andy Baraghani from the Bon Appetit Test Kitchen, chopping garlic without looking. Why has he learned this skill? Not so he can look cool on cooking videos, no. It's so her can stare deeply into your soul while making intricate slices.
Also can we talk about his arms for a second? This print is meant for your kitchen, but it's bound to activate your thirst more than your hunger.
Printed on beautiful heavyweight Matte Epson paper using archival pigment-based inks. I make all my prints myself, and ensure that they are stunning quality.