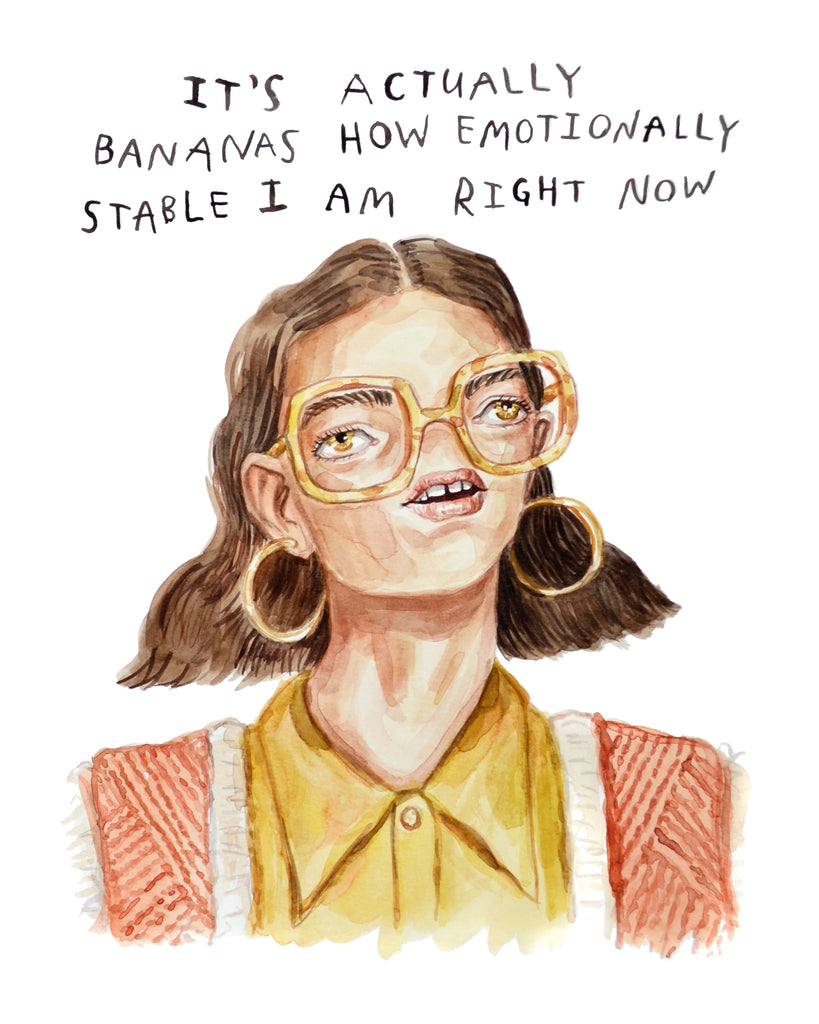 I'm so stable right now it's actually bonkers. It's not even sane how sane I am rn for real.
Limited edition of 20 prints.
11"x14" and printed on beautiful heavyweight Matte Epson paper using archival pigment-based inks. That means it's a high quality art print that will not fade over the years.