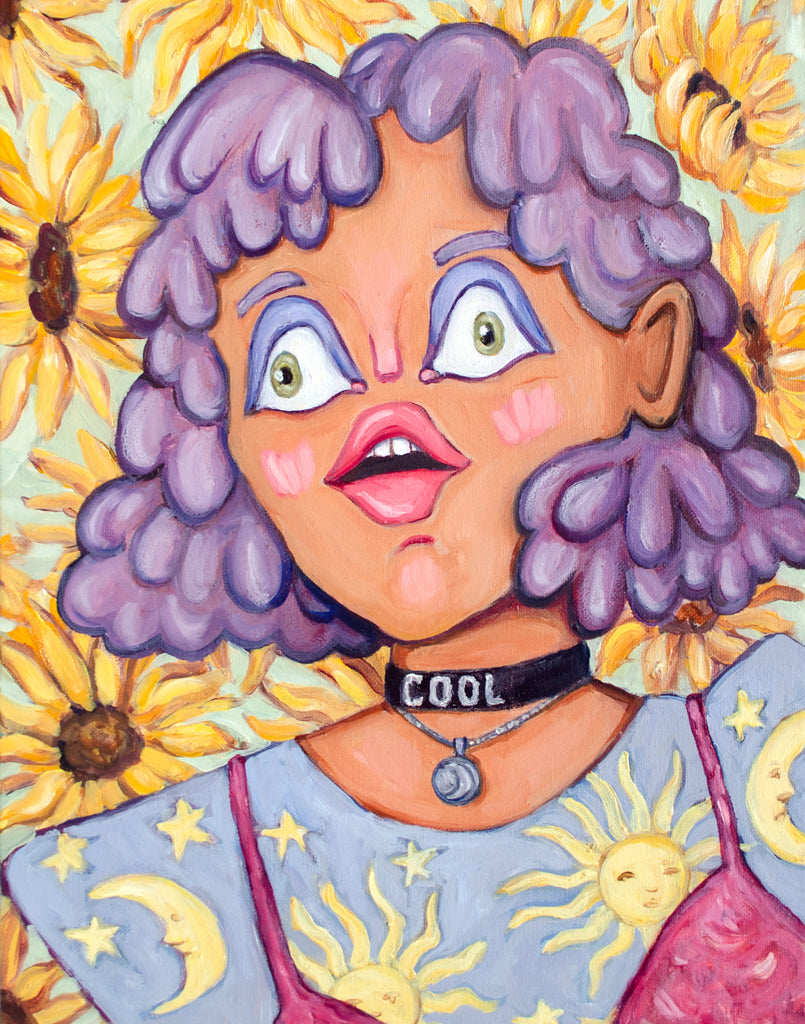 I was playing around with patterns and textures on this one. Her necklace says "cool" but her face says no chill.

Limited edition of 20 prints.
11"x14" and printed on beautiful heavyweight Matte Epson paper using archival pigment-based inks. That means it's a high quality art print that will not fade over the years.