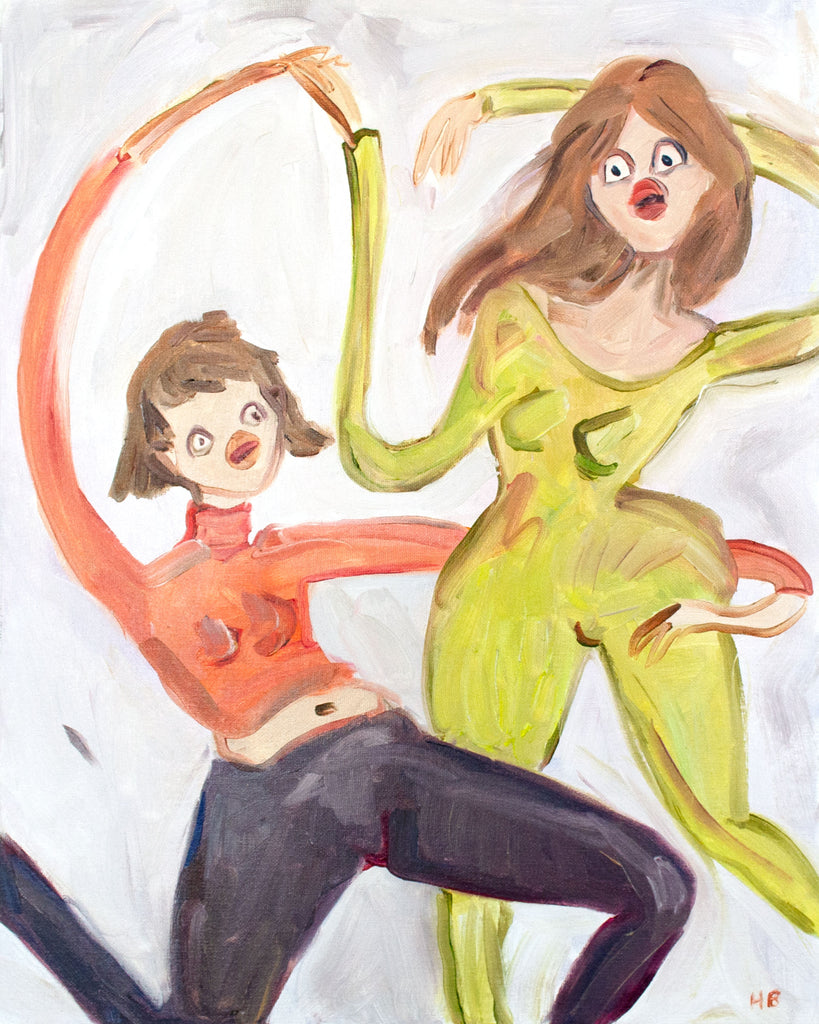 I don't know what they call this dance move, but I'm into it.

I started this painting without any plan or idea of what I was going to do, and these two figures emerged. I kind of imagine them as two women in love, or maybe two women who feel like one woman who got split in two. There is tension between them, but they want to get along. There is grace in their dance, but they are also kind of figuring it out as they go and not sure how it's going to turn out.
Maybe you see something totally different, and that's super cool. It was a very intuitive painting. Sometimes I try to paint with my guts instead of my head. And I think that helps me be less literal and make things that are more open to interpretation.
I have no plans to make prints of this painting.
Painted on 16x20" canvas board. Canvas board is mostly flat, so this painting fits nicely in a store-bought frame if you take the glass out. These look good in Ikea Ribba frames, which are super affordable. You can also get it professionally framed or just set it unframed on a shelf.

If you are local to Calgary, contact me for pickup or delivery. Otherwise I'll ship your painting safely in layers of cardboard and bubble wrap.