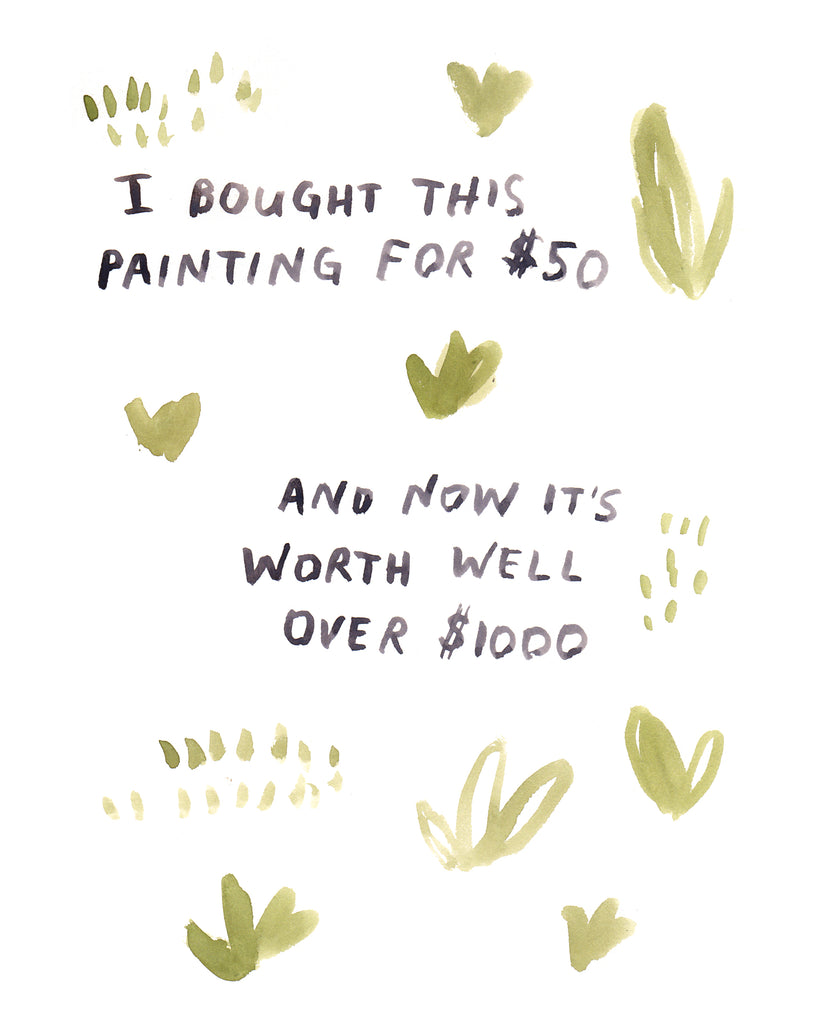 This painting is lying. Or is it? Maybe it'll come true!? There's only one way to find out!

It's a bit of a jab at the concept of buying art as an investment instead of for, you know, joy.
Painted on 9"x12" watercolour paper. Signed on the back. Add a note if you want it signed on the front as well.

Framing:
You can find 9"x12" frames around, but the selection can be limited. It's often easier to use a 12"x16" frame (a standard IKEA size, super easy to find), and then use a mat to make the painting to fit.
You can buy a plain white matte from me to go with your painting, buy them elsewhere online, or get your local frame shop to cut you one.

You can also get a custom frame from any frame shop.