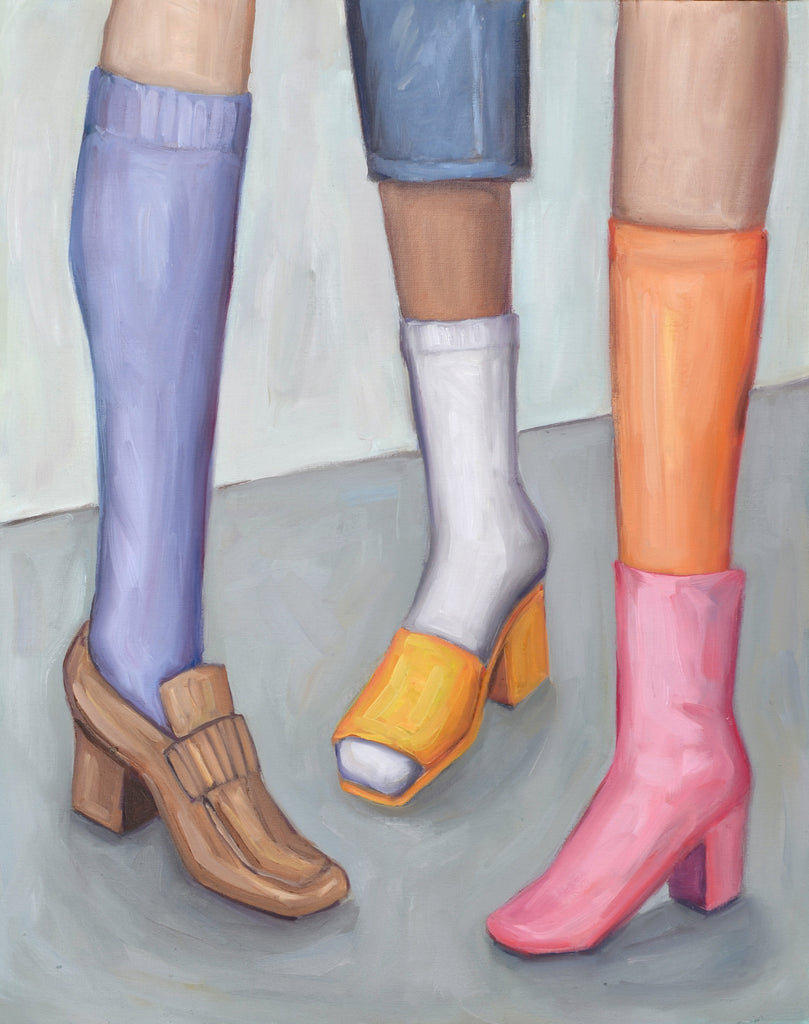 I've got a ton of these weird assortments of three disembodied legs in my sketchbook. It's one of those things where an idea keeps bugging you until you make it. And honestly I love how this turned out. The loose brushstrokes and subtle layers of colour are really working for me. I think I'll probably make more?
Painted on 16x20" canvas board.
Canvas board is flat, and this painting fits nicely in a storebought frame, especially if you take the glass out. Fits Ikea frames, as well as thousands of frames online. But you can also support a local frame shop and get a nice custom frame built for it. Or you can also just lean it on a shelf unframed There are no rules!