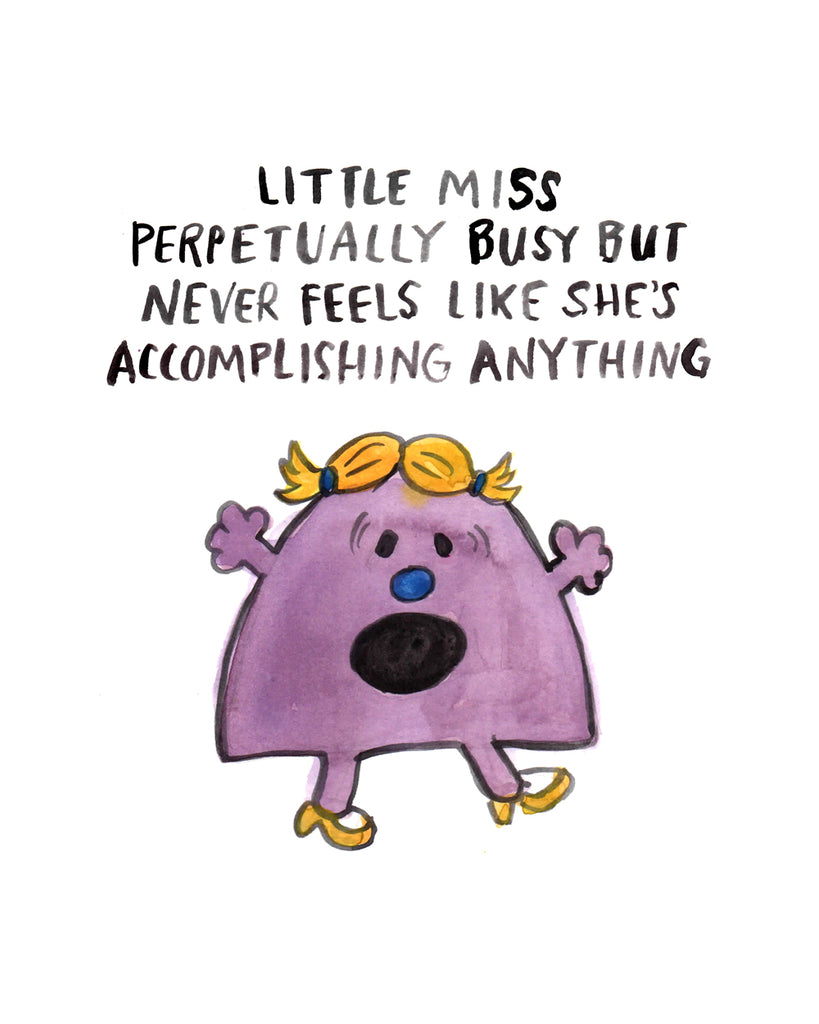 All the stress of being busy without that pesky sense of accomplishment! It's like every day is a living hell where your dreams remain unfulfilled, but your blood pressure is ever on the rise.
Printed on heavyweight matte paper using archival pigment-based inks. Which basically means that it's a nice quality print that'll last for 100 years or so without fading.
View the whole series here!