Molly Baz - Bon Appetit Test Kitchen - Watercolor Illustration Print
Heather Buchanan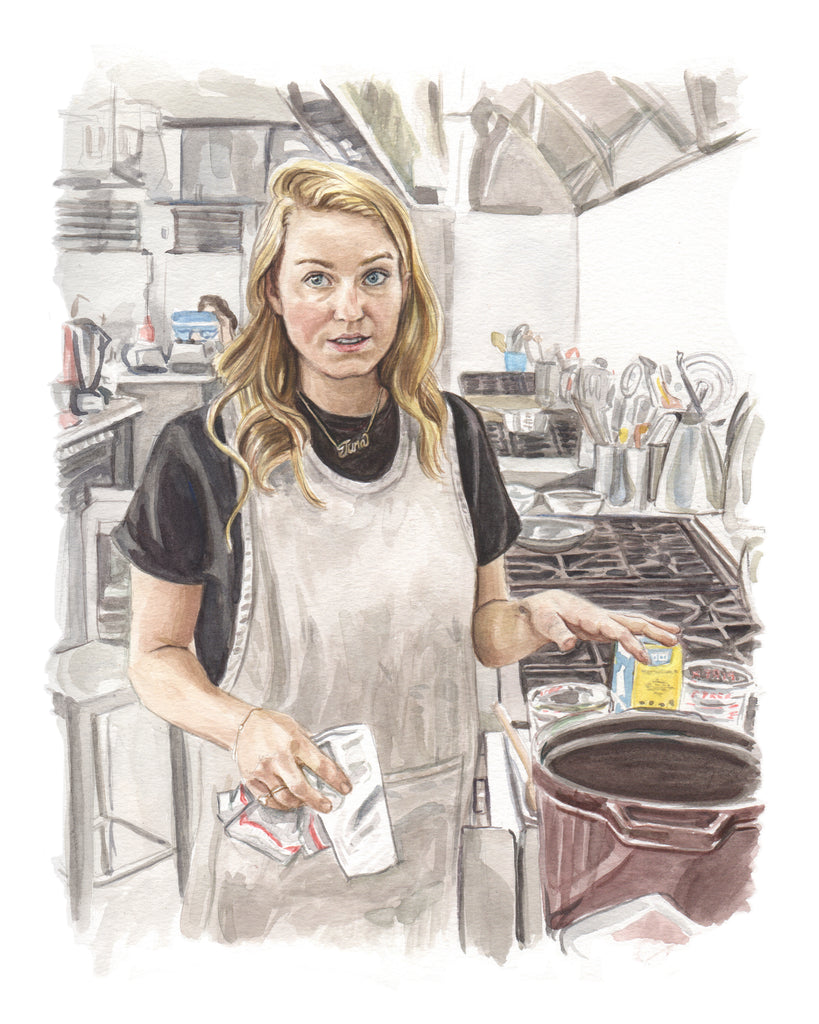 Ok, so Molly wasn't wearing her Tuna necklace in this particular Bon Appetit Test Kitchen video... but I had to include it anyway.
If you hang this print in your kitchen, you will never again forget to thoroughly salt your pasta water. Or maybe you will, but at least you'll remember to save that Liquid Gold, right!?
Printed on beautiful heavyweight Matte Epson paper using archival pigment-based inks. I make all my prints myself, and ensure that they are stunning quality.