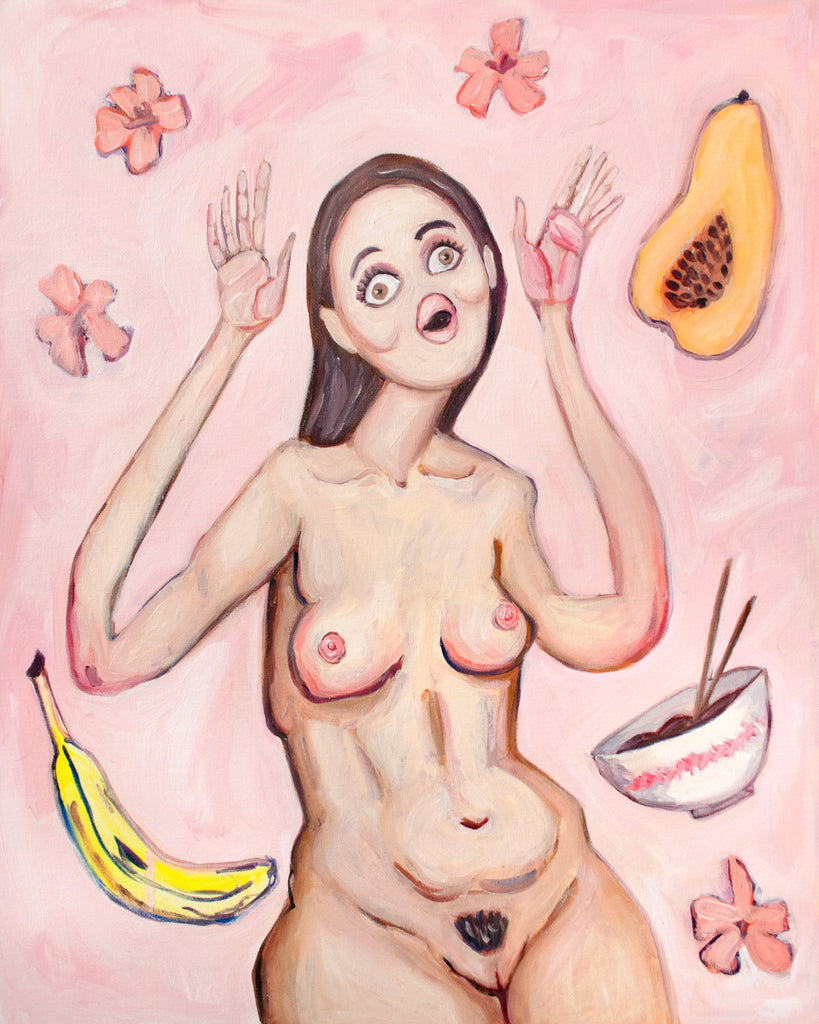 Oh. Oh! OH?
I started this painting with no plan, only the vague impression of a nude woman flipping a table. But instead of anger and violence typically associated with table-flipping, I wanted it to be a pleasant and vulnerable gesture. The result sort of migrated away from the original impulse, but I love the pretty strangeness that resulted.

Limited edition of 20 prints.
11"x14" and printed on beautiful heavyweight Matte Epson paper using archival pigment-based inks. That means it's a high quality art print that will not fade over the years.