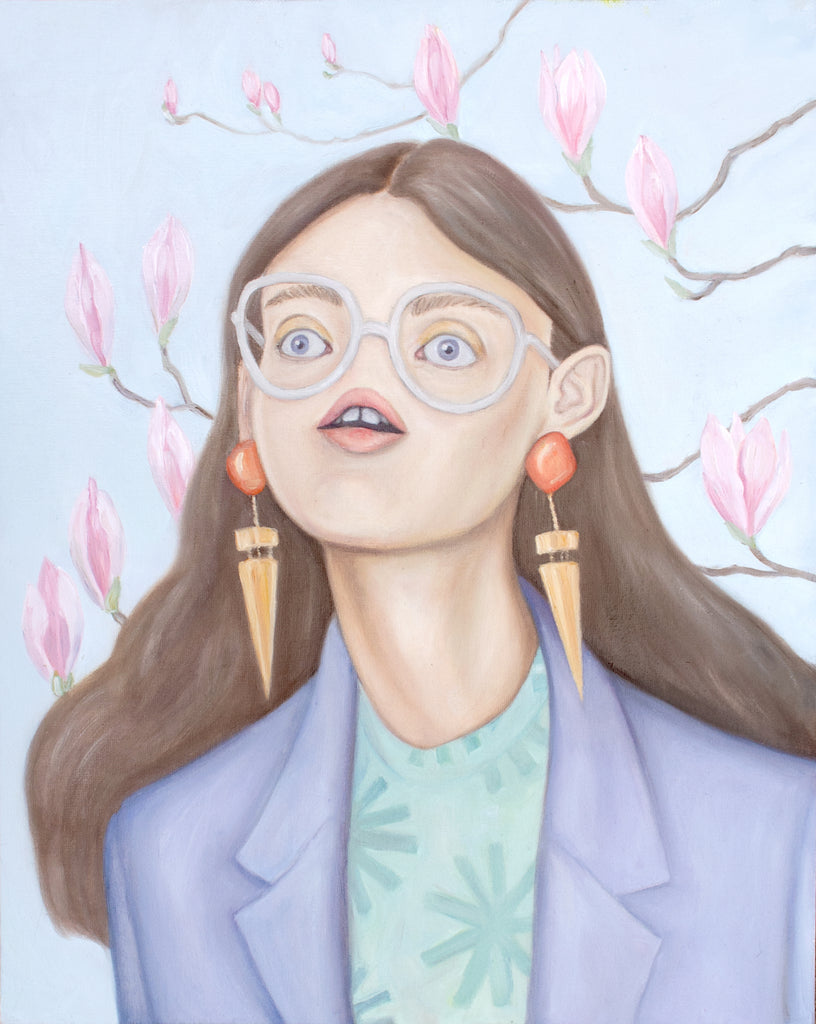 I guess it's a self portrait. I painted it shortly after COVID-19 began to be a thing, my first painting after quarantine started. I guess it's a self portrait of me taking it all in. Though my ears aren't even pierced, so who knows.

I mean everything I paint is a bit of a self portrait, you know?
Limited edition of 20 prints.
11"x14" and printed on beautiful heavyweight Matte Epson paper using archival pigment-based inks. That means it's a high quality art print that will not fade over the years.