Rick Martinez - Bon Appetit Test Kitchen - Watercolor Illustration Print
Heather Buchanan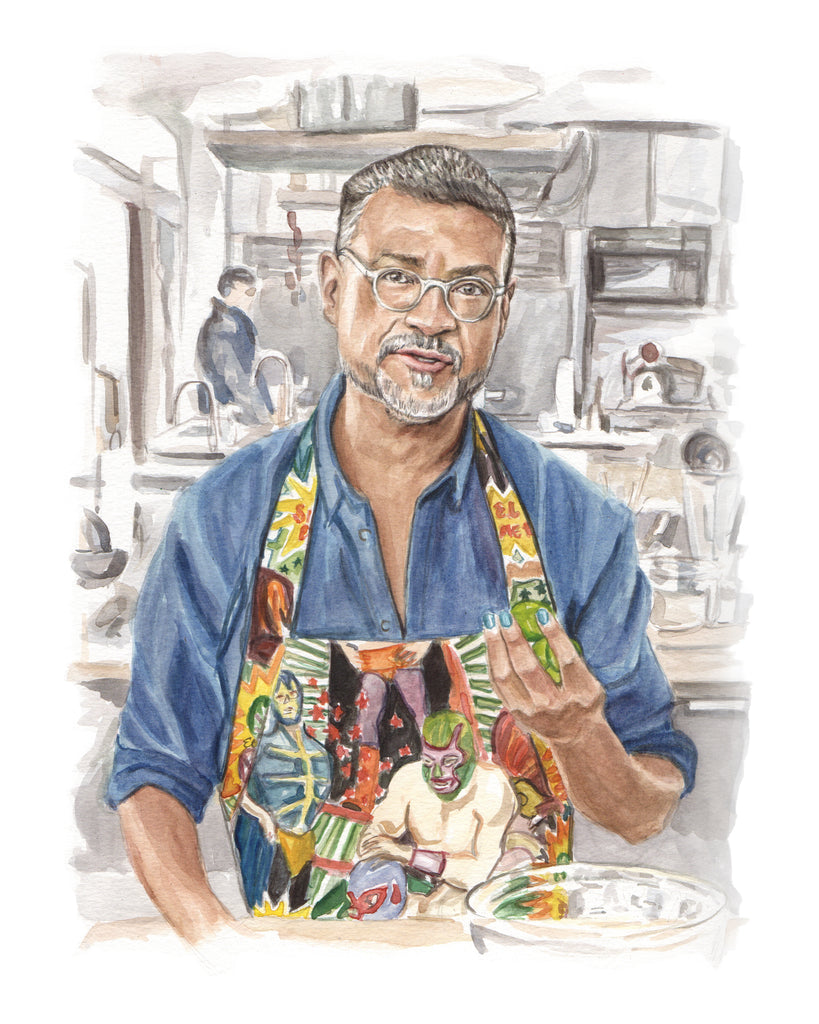 Whether you prefer his sweet recipes (mmm, brown butter cookies) or savoury food (have you made your own tortillas yet!?), we can all agree that Rick is the frikkin' coolest.
Also his nails are perfection and his apron selections are *chef's kiss*
Printed on beautiful heavyweight Matte Epson paper using archival pigment-based inks. I make all my prints myself, and ensure that they are stunning quality.