Sohla El-Waylly - Bon Appetit Test Kitchen - Watercolor Illustration Print
Heather Buchanan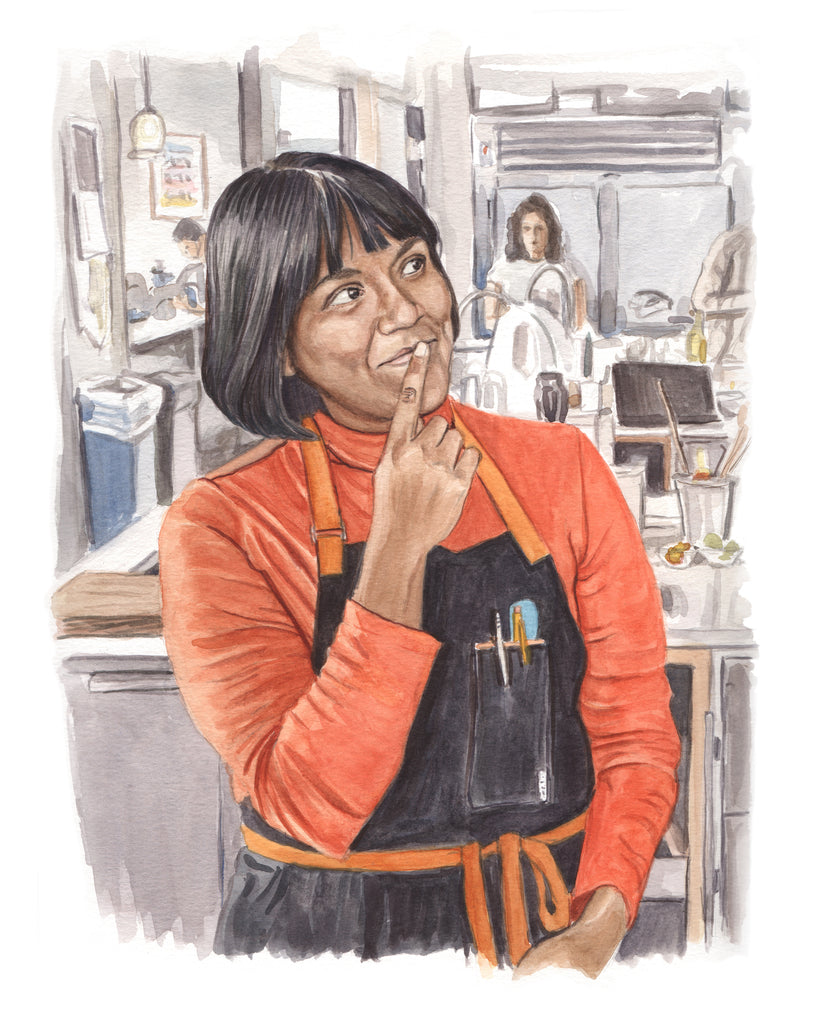 This painting of Sohla from the Bon Appetit Test Kitchen is a reminder to be playful in the kitchen, to embrace substitutions, to get experimental, and to be unbelievably adorable while cooking.
This particular Sohla moment was while she and Rick were bickering about what foods are meals and what are snacks. Sohla was right about everything, btw.
Printed on beautiful heavyweight Matte Epson paper using archival pigment-based inks. I make all my prints myself, and ensure that they are stunning quality.