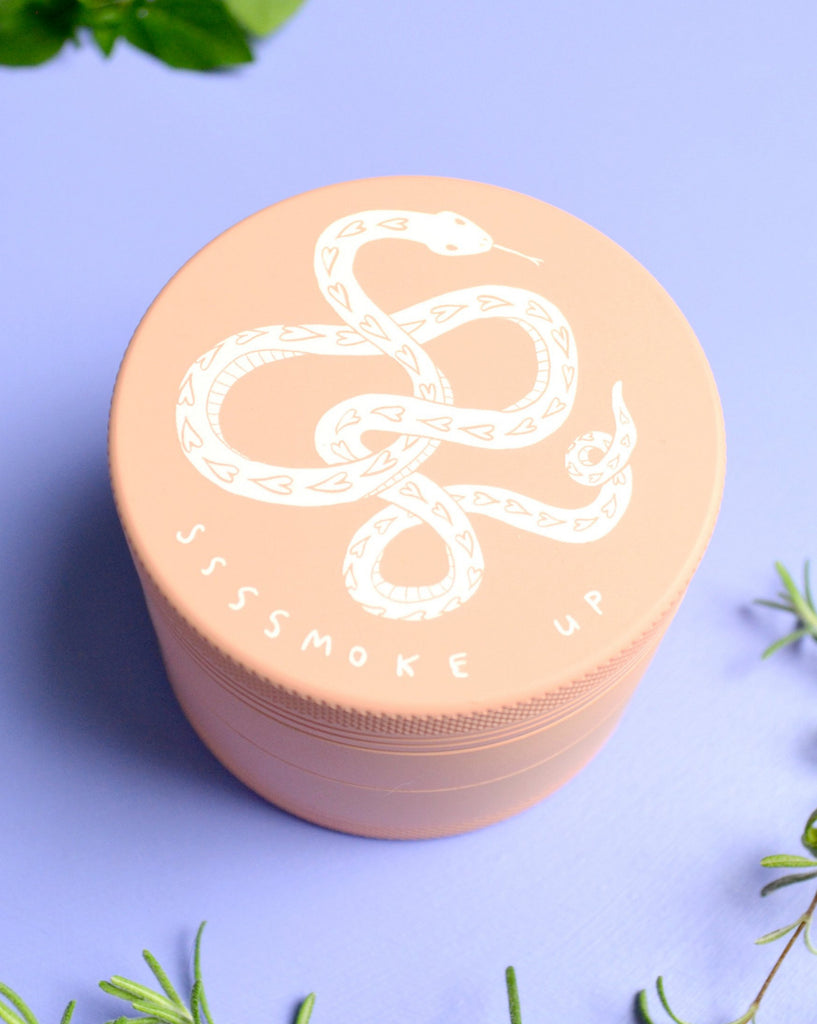 The sweet little snake slithers all around, slyly suggesting you ssssmoke up. They're happily covered in hearts, and really couldn't be more a precious way to grind your weed.
These 4-part grinders are made from aluminum with a soft coating that has a beautiful matte finish. They feel so nice in your hands while chomping down your buds into perfect little bits.

Comes with a pollen scraper, a cleaning brush, and a white carrying pouch.
2.5" in diameter and just under 2" tall.