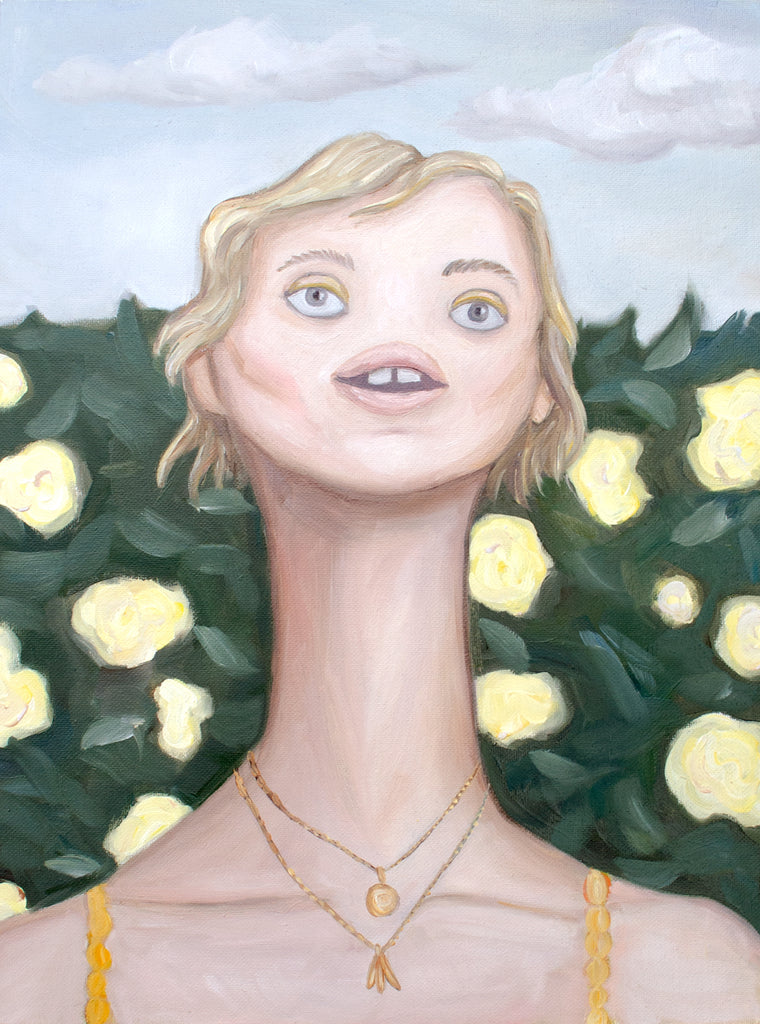 This person is reaching their neck up, stretching towards the light like a houseplant.
Painted on 16x20" canvas board. Canvas board is mostly flat, so this painting fits nicely in a store-bought frame if you take the glass out. These look good in Ikea Ribba frames, which are super affordable. You can also get it professionally framed or just set it unframed on a shelf.

If you are local to Calgary, contact me for pickup or delivery. Otherwise I'll ship your painting safely in layers of cardboard and bubble wrap.